Network Offers
Network Offers
Welcome to nextwork offers page
We are listing some perfect deals for any of business's deal that we know or crossby which could help everyone visiting to our page and/or nail salon getting benefit or extra saving on daily life.

Digital Signage for your business

Sophisticated signage solutions highlight your site, in-store promotions, menus, upcoming events, and more. 145+ fully licensed channels.
Schedule professionally curated music video channels designed for your business.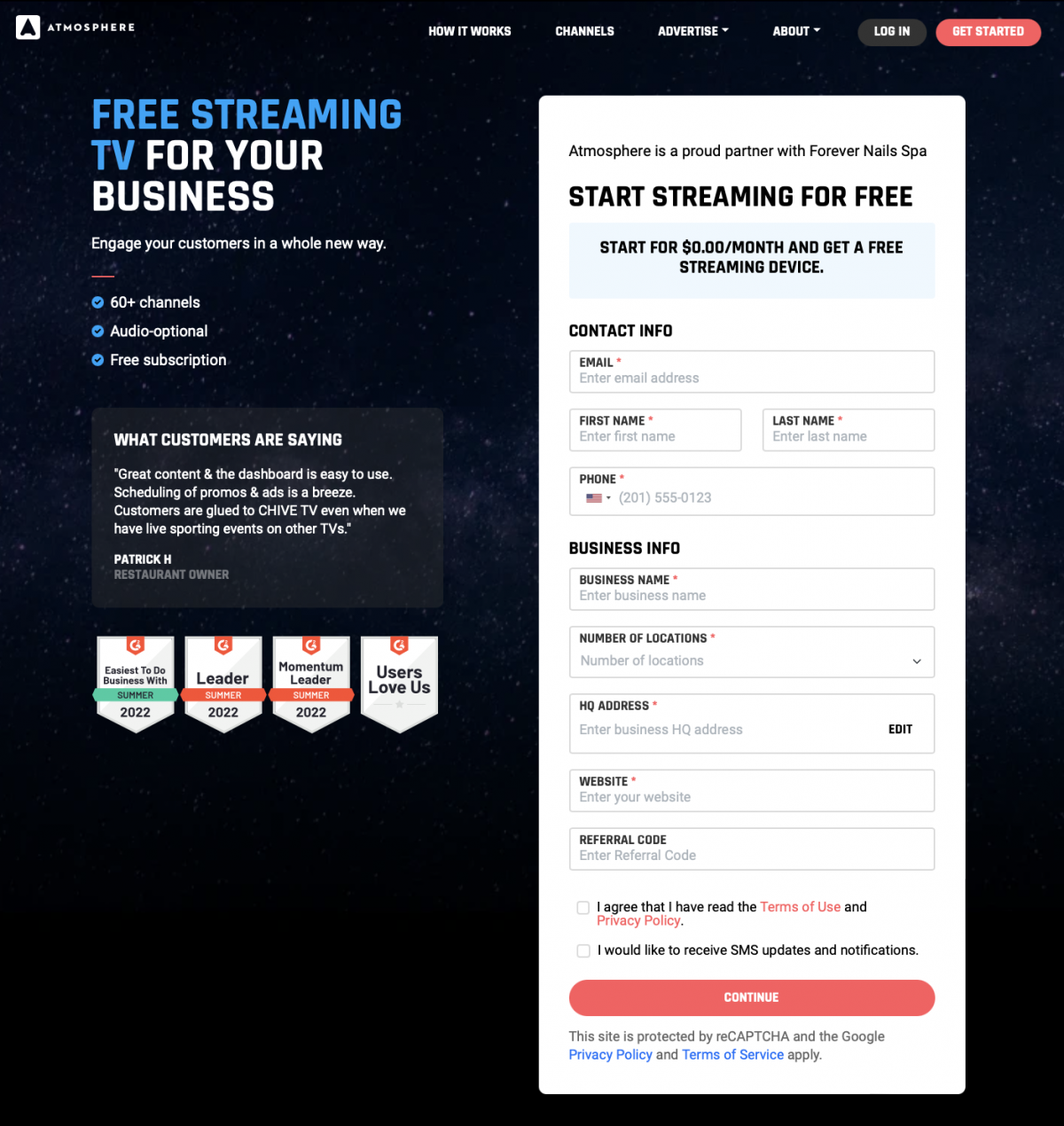 ATMOSPHERE TV
Free streaming TV for your business
Engage your customers in a whole new way
60+ Channels • Audio-optional •
Free Subscription
WAITWHILE
Get rid of lines. Make customers happy.
The online storage solution from profit drive that gives you virtually unlimited storage. Yes, it's a Dropbox & Google Driver beater & killers without any of the ridiculous fees each month.